OK so 2 monster games this past Friday to complete our playoff round robin games. Early game between Scotland and Portugal our #1 and #2 seeds was a big one as the winner goes onto the Bronze game and the loser is eliminated. Portuguese down a few keys players. 1st period saw Scotland score the lone 2 goals. The 2nd period finished tied 1-1 for a Scotland lead of 3-1 after 2. The final frame the mighty Scottish finished off the Portuguese scoring 4 unanswered for a final victory of 7-1. The lone Portugal goal was pretty memorable as the youngest Freeman scored assisted by older brother Peter and pops Bruce. Thats right Freeman from Freeman and Freeman. Say that fast 3 times! Scotland got 2 goals each from Patty Sharp, Ron Lonsdale and Robin Flumerfelt and a single from Jeff George. Lots of Brenda visitors for this tilt. Scotland went 1-5 on the PP and Portugal was 0-4. Players of the Game went to Portugals Mr. April on our Oldtimers calendar Mike Russo.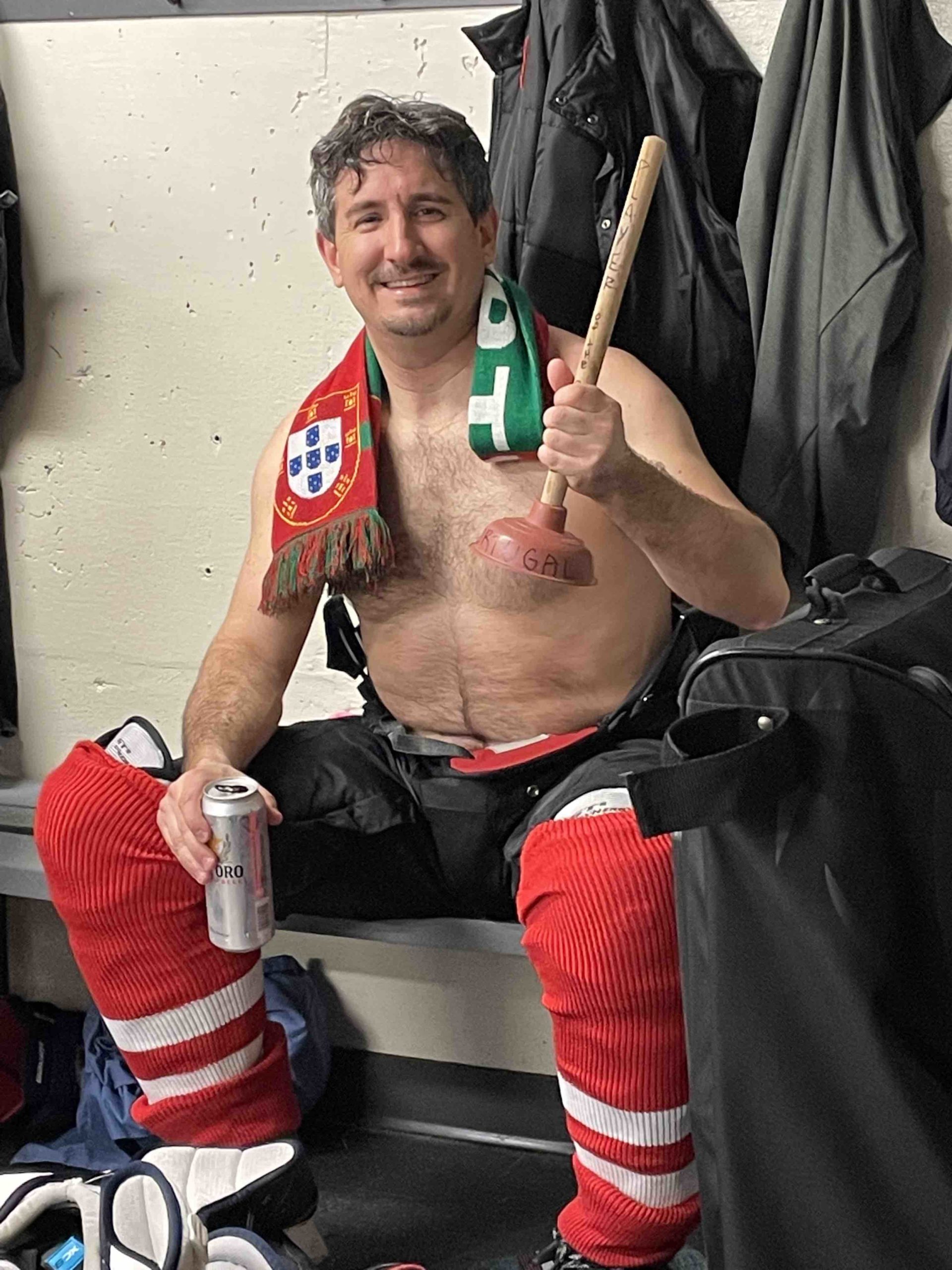 And for the Scottish the very handsome Steve Atchison, is he British???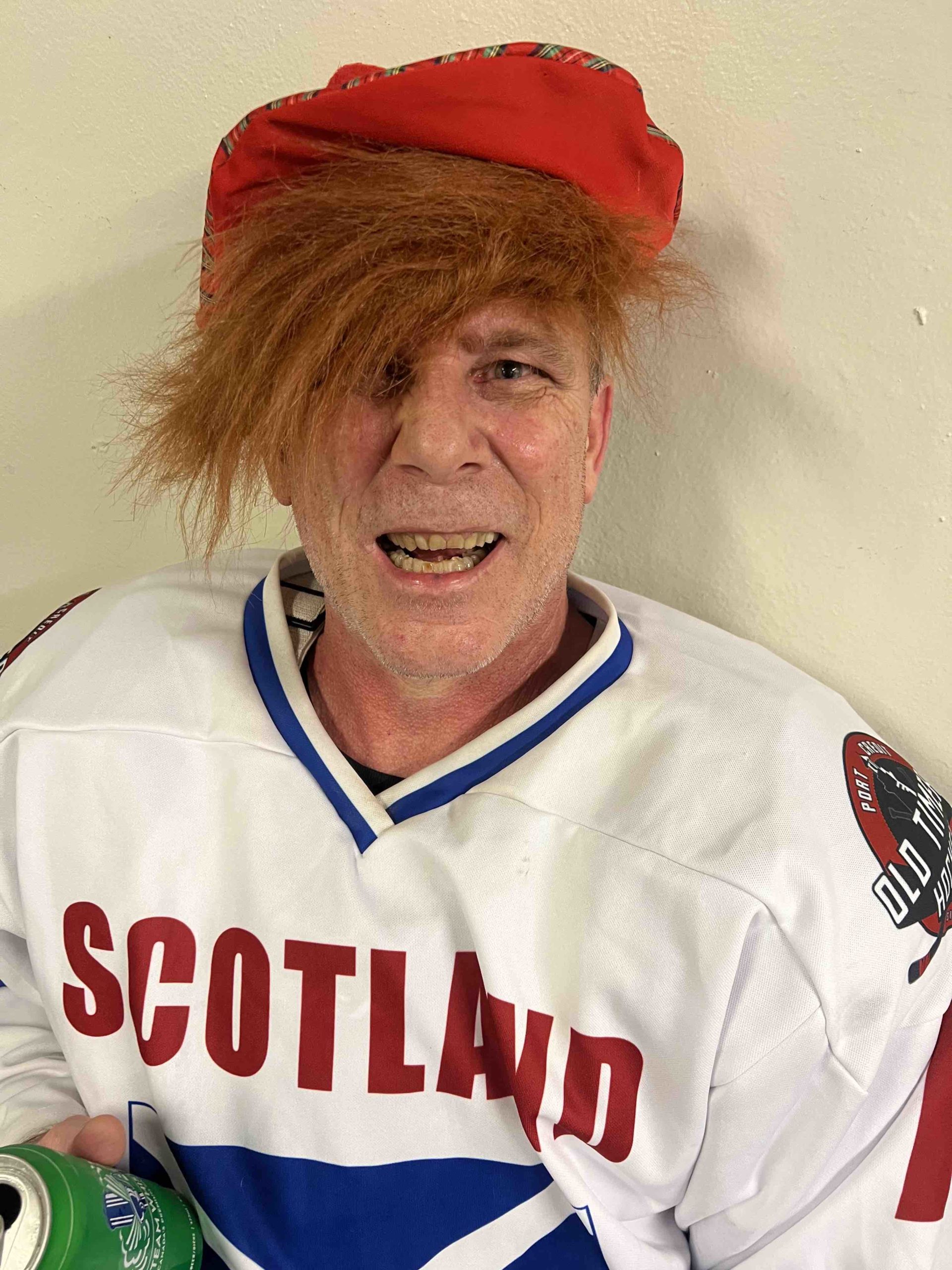 So Scotland goes to Sundays Kiss your Sister Bronze Game and the Portuguese are golfing BUT reminded me that they will be in the World Cup and Italy will NOT hahahaha.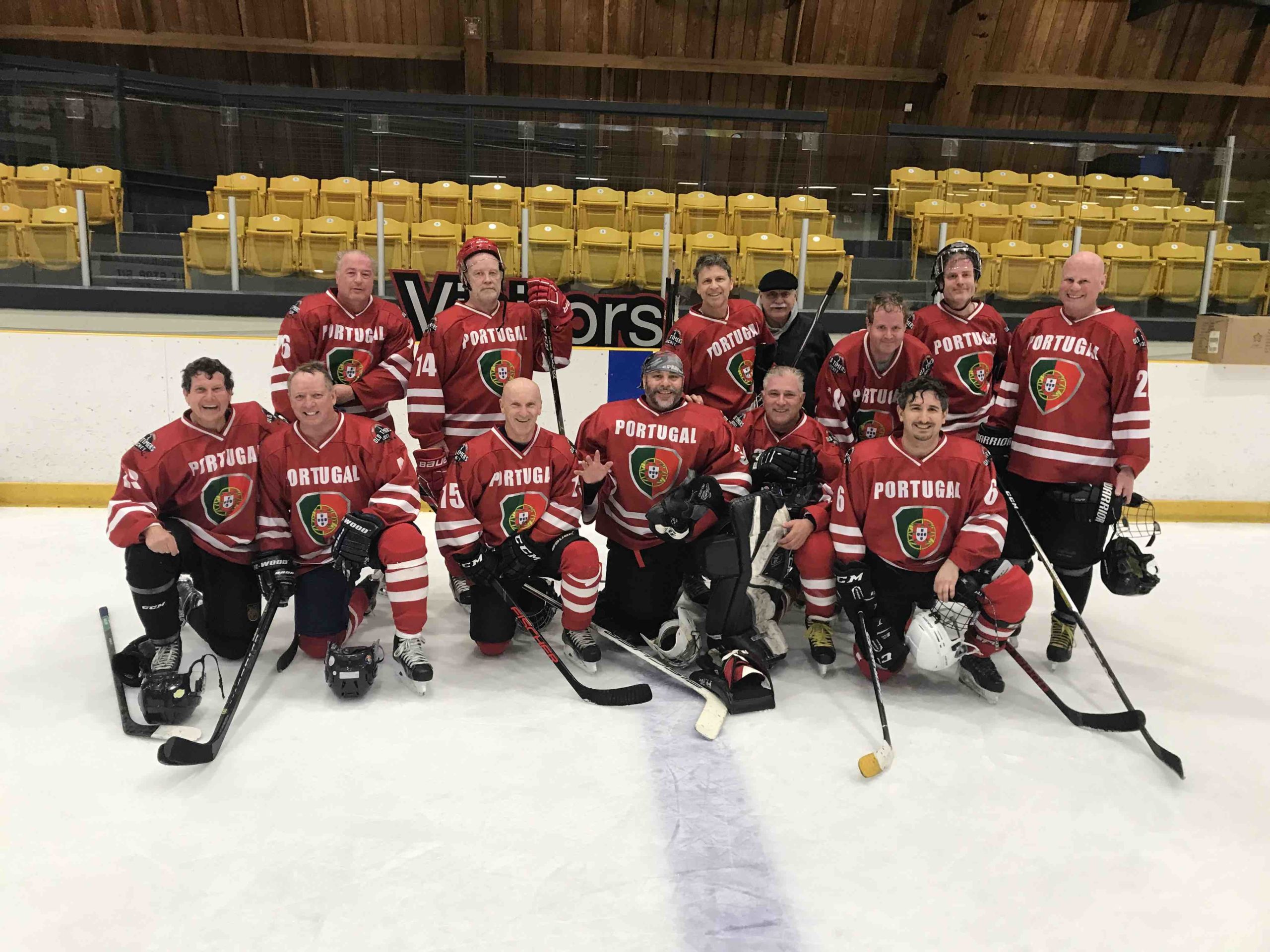 Late game also was critical as well. #3 seed Slovenia and this seasons Cinderella team #5 seed Italy bot with a shot to go for Gold. Italy needs a tie or win to advance and Slovenia needs a win. Loser plays Scotland and winner plays the rested Irish squad.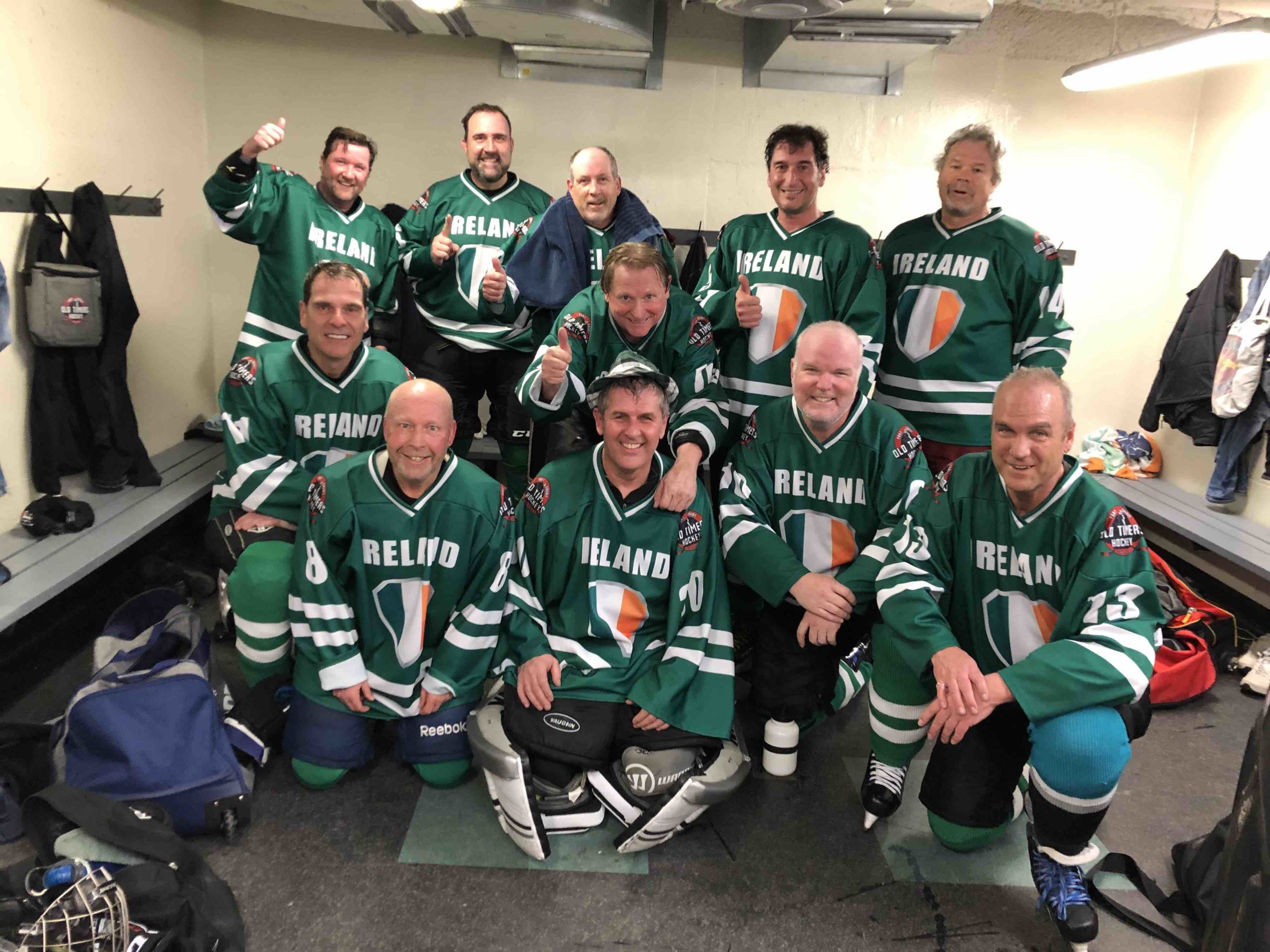 Italy jumped out in front of a sluggish looking Slow squad 2-0 in the first 3 minutes. Slovenia tied it up late in the first at 2's. Italy once again scored twice early in the 2nd leading 4-2 but that seemed to wake up the Slovs as they once again scored twice late in the period tying this massive tilt at 4's after 2 frames. Italy down some key players with COVID and other issues ran out of gas in the final frame as Slovenia scored 3 more times to win this match 7-4. Slovenia was 1-1 on the PP and Italy 0-0. Italy got goals from Fireplug Johnny Fasulo and veteran Jimmy Maguire and 2 gaols from Mr. Playoffs Tim Randa. Rispoli had an impressive game too. Slovenia got 2 goals from Mike Rukavina and singles from Eric Fletcher, Ron Cormier, Gerry Boudens with an absolute beauty end to ender, the youthful Ronnie Richardson and the game winner from 9 finger team sponsor David Dodic. Player of the Game went to Italys backstop Frank Rispoli.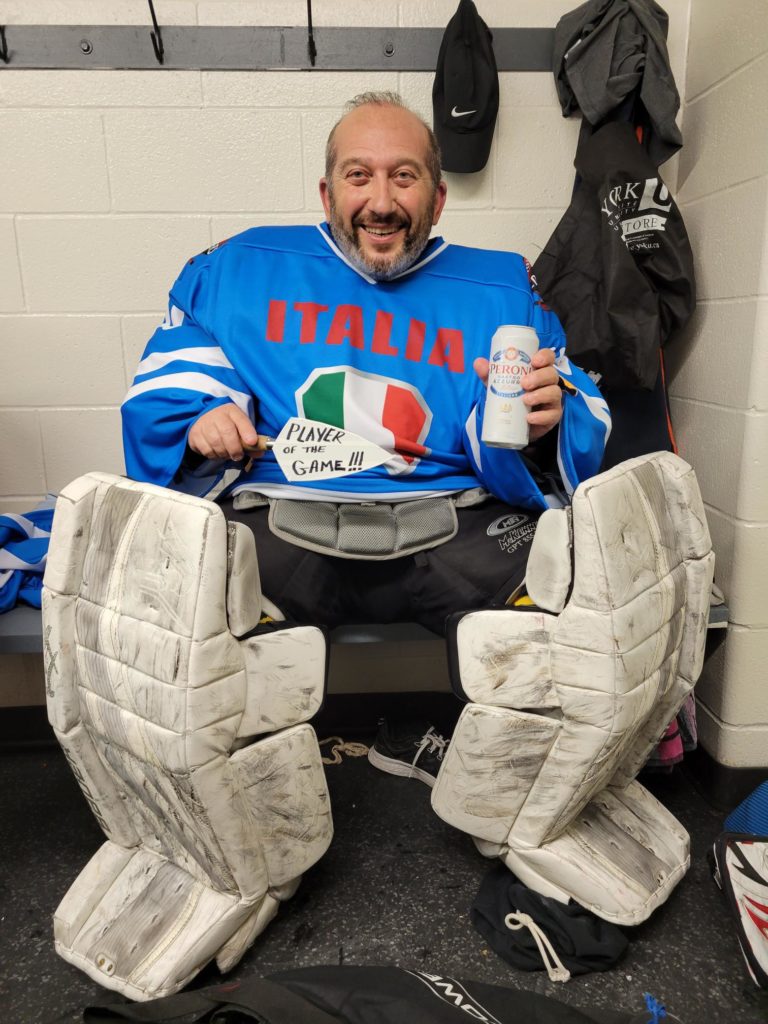 And for the Slovenians Team Sponsor David Dodic.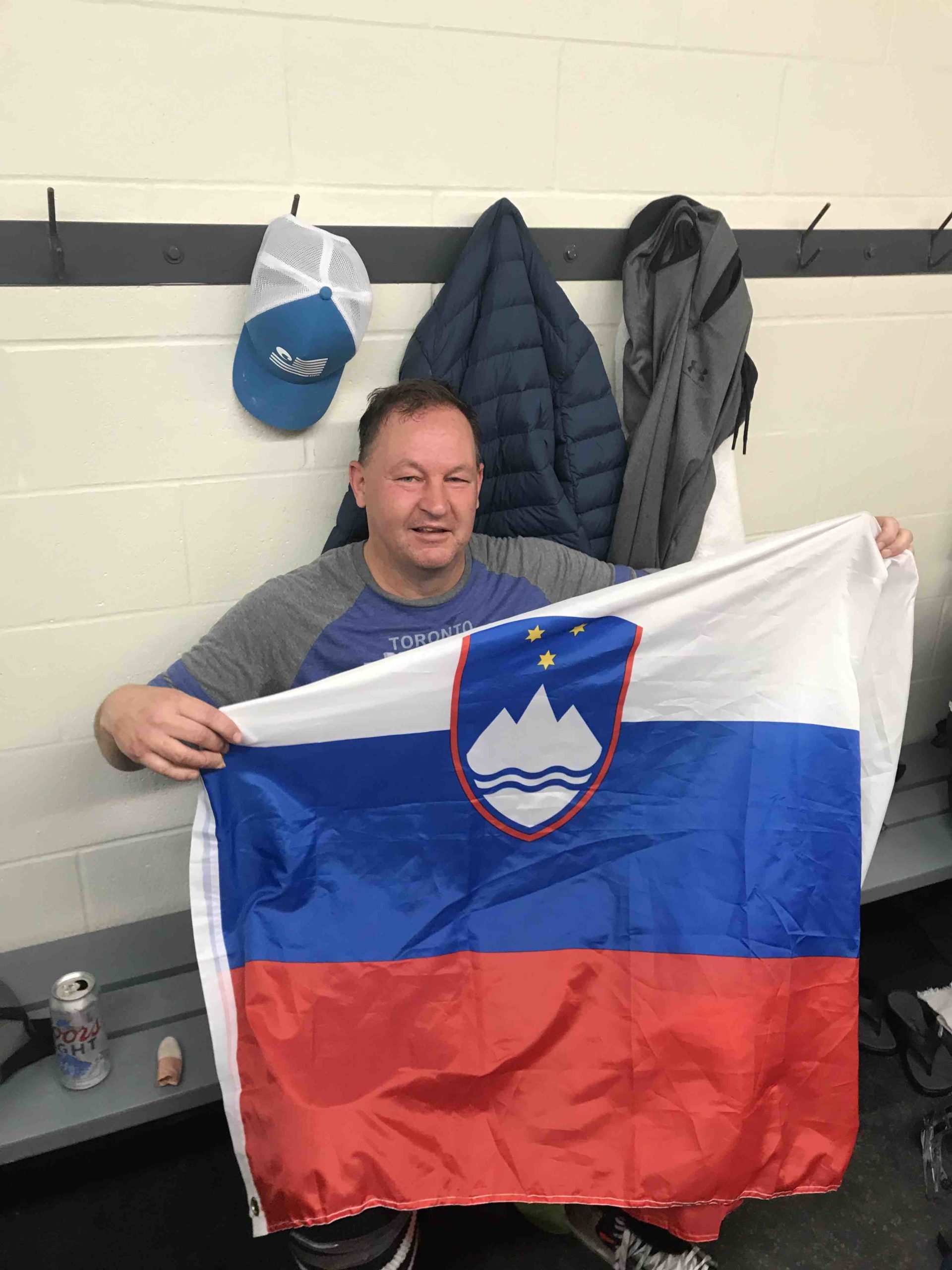 So we are set for Championship Sunday at Port Credit arena. At 2:00 the famous 'Kiss your Sister' Bronze game between #1 seed Scotland and #5 seed Italy. Can Italy upset Scotland twice in these playoffs???? You never know. The Italians will need some positive COVID tests Sunday morning to get a few lads back on the ice. And our Gold medal Game goes at 3:15 on Sunday as the rested #4 seed Irish will do battle with the #3 seed Slovenians. Who will hoist our Stanley Cup? Will the Croatian Curse finally be broken after 25 years? Will the traded Alan Robb show the world he is the greatest? So many questions.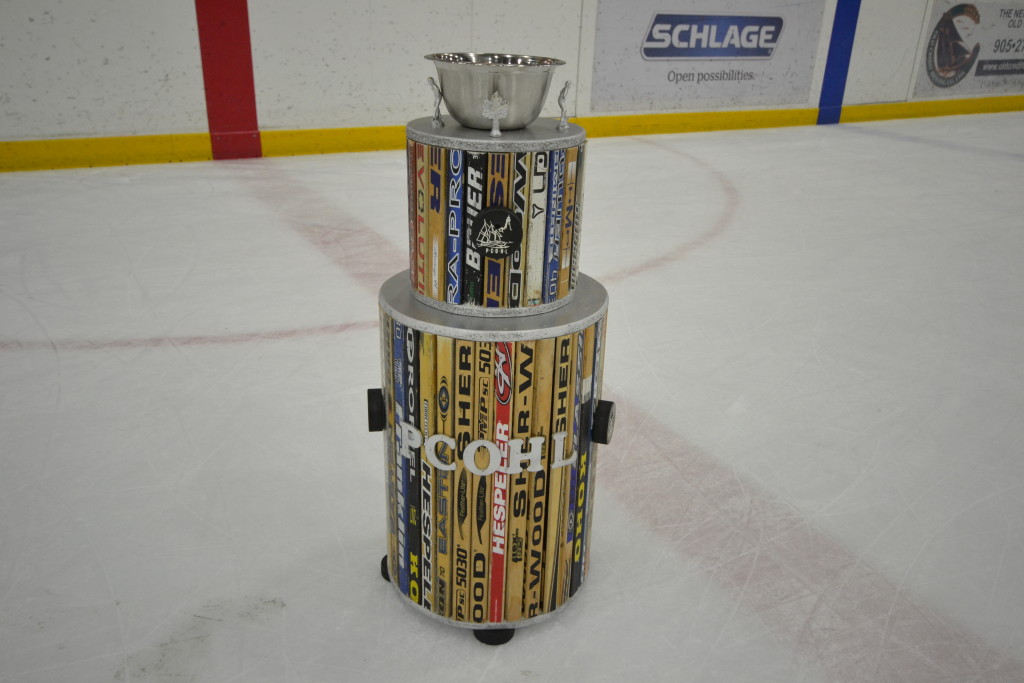 Irelands only loss this playoffs was to these same Slovenians in the opening night of playoffs as they seek revenge on Sunday. Should be 2 beauties so tickets are still available for purchase, should be a sold out crowd. The league also will be hosting a BBQ in the arena Parking lot, burgers and dogs for everyone after the Gold game, around 5:00. So lets put our on ice differences aside and come meet everyone and have a bite as we celebrate our conclusion of our 34th season.