Last night we played our first playoff games and just got them in as at midnight our arena will close down for a 3 week window.
Early game between #2 USA and #5 Poland.  USA with a full squad of 15 skaters and a goalie.  Poland dressed only 8 skaters and a goalie.  A fiesty Polish squad kept things tight in the opening frame tieing the Americans 2-2.  All USA in the 2nd as they out score the Poles 5-1 for a 7-3 lead after 2 periods.  Poland did not close up shop even with only 3 spares and out played the Americans in the final frame scoring 3-1 edge but not quite enough as USA wins their opener 8-6.  Poland went 1-1 on the PP and USA was 0-0.  Poland got 2 goals from both Agostino Falcone and Joe Cosentino and singles from Frank Arruda and Jimmy Maguire.  USA got a hat trick from Mr. Playoffs Steve Ferrin, add an assist and a penalty and he had a Gordie Howe night.  2 goals from Marcelo Di Luzio and singles from Dan Barrett, Dr. Joel May and sophomore Johnny Fasulo who also had 3 helpers for a 4 point night.  Players of the Game was awarded to Polands Agostino Falcone (a perfect adult entertaining name) and for the yanks who take NO RESPONSIBILITY for anything Steve 'the Italian stallion' Ferrin, keep your moms away from him.
Late game between #3 Canada and #4 Finland.  All Finland in the first as they score 2 unanswered goals.  Second period saw both squads score once with Finland on top 3-1 after 2.  Finland made it 4-1 in the first 30 ticks of the 3rd.  Canada roar back with 2 goals in the next 5 minutes making it a 4-3 game with more than 8 minutes to go but they could not solve Gordie Ice wearing his lucky white Italian tee shirt underneath.  Finland with a minor upset victory 4-3.  Great game.  Finland went 1-3 on the PP and Canada was 1-2.  Canada got 2 goals from the very hot Patty Sharp and a single from Robert McKean.  Finland got 2 goals from Tim Martins who was asking for Rukavina on the ice after both goals?????  Singles from Dwayne Tygesen and Jay Cummings.  Players of the Game went to Finlands Gordon Ide and for the Canucks the ageless Gary Julius.  Did he play????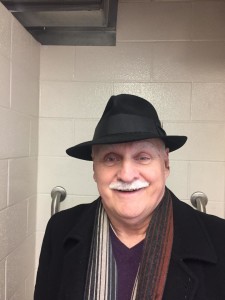 No idea why the Canucks did not make this handsome devil and celebrity their POG???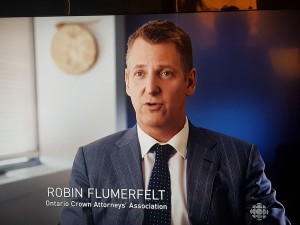 A real estate agent and a lawyer walked into a bar………………bahahahahahahabahhha.  So here is a bit of the transcripts we obtained from the CBC from his recent interview.
CBC: "so you only have visited Brenda once in the last 2 years, is that true?????"
Robin:  "yes I changed my ways after a long rehab stint and you know Brenda is truly an amazing person and I spent so much time with her my first 3 years in the league, we complete each other sentences.
CBC: "is there someone new now????"
Robin:  "yes, I am dedicated to my lineman Patrick Sharp I feel responsible for his titanic rise to the top of the league in scoring, we meet 3 times weekly and practice together blind folded sometimes.  Our bodies and minds are united, we are thinking of representing Canada in the 2 man synchronized swimming competition at the Croatian Games next year"
CBC:  "Wow there really is a sparkle in your eyes as you speak about Mr. Sharp"
Robin:  "its just a crazy thing but it works so well for both of us, he makes me a better man"
More on this story will be shared in the upcoming weeks as I become bored with watching Netflix and finishing multiple Honey To Do lists.
So we are now all on the social distancing program for a 3 week window.  All games are now cancelled until further notice.  Our goal is to still finish our season and we have a few options that the City will support us on BUT if the shut down is extended past April 5 we may cancel the season and start it all over again in the Fall and the RUKAVINA CURSE will continue.
So please stay safe and check regularly with our website for any updates in the following weeks.