Week 13 Recap. Dec. 23, 22
Our HoHoHo special last Friday. Storm of the Century did not seem to hold back a good turnout by all 4 teams. Early match between our top 2 teams Italy vs Portugal. 2-1 Italy after the 1st period. 2-2 in the 2nd for an Italian lead of 4-3 after 2 frames. A good battle in the final frame as the Italians score twice in less than 2 minutes with 8 minutes to go. Portugal get one of them back with just under 4 minutes to go but Rispoli shut down the Pork Chops the rest of the way for a big Italian victory of 6-4. Portugal got goals from Aaron Freeland his 1st of the campaign, Chris Johnson, Joe Peacock and Mike Rukavina. For Italy a hat trick for Marcello Di Luzio, and singles from Dwayne Tygesen, Jeff Boulton and the game winner from Johnny Fasulo. Players of the Game with maybe his best game of the season Jeff Kostick.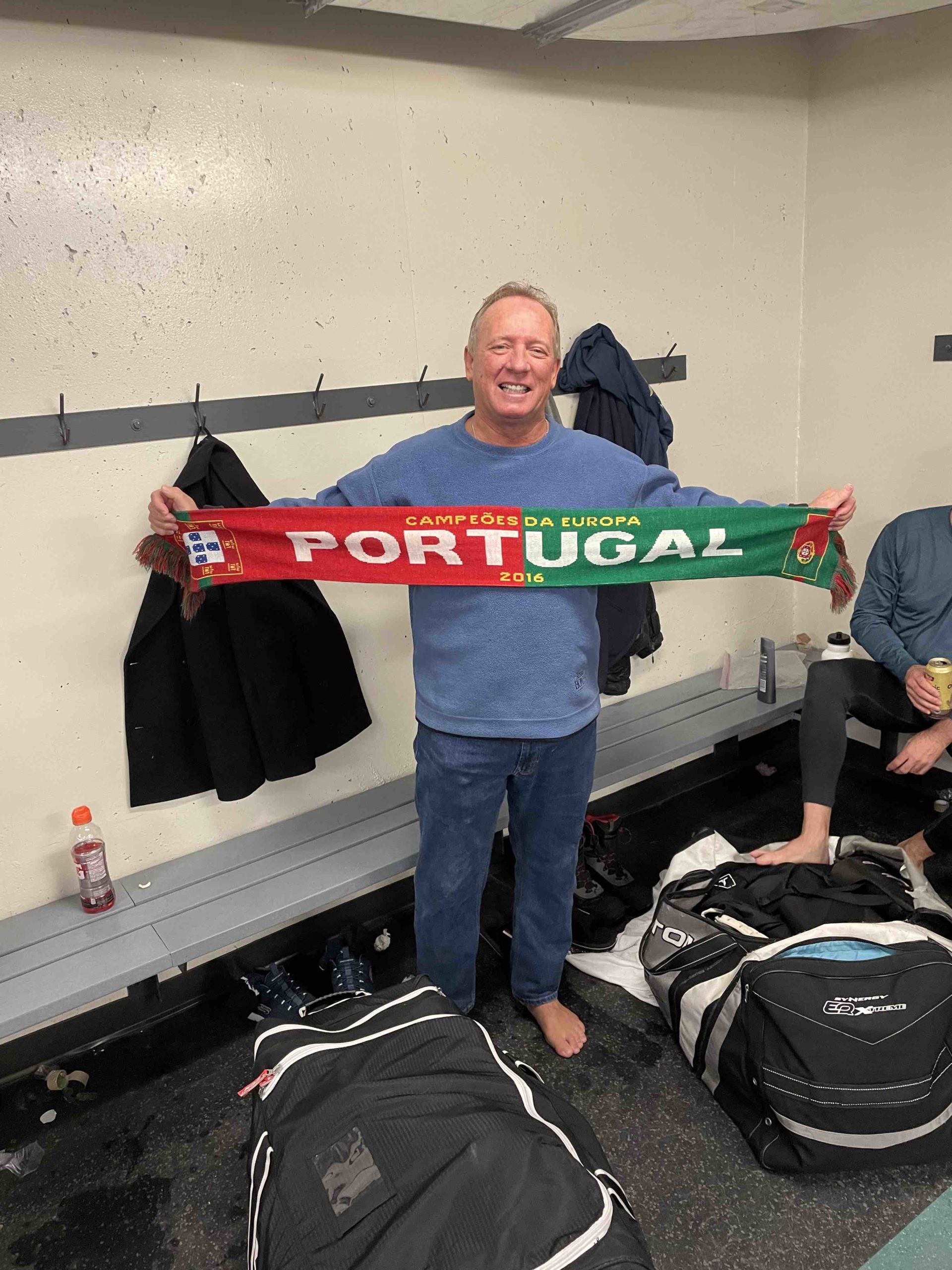 And for the Italians their team leader Marcello Di Luzio. A couple of pics here. Not sure if it was for his 4 point night or for doing Tygesens skate laces????? Dwayne looks a bit embarrassed here???? Not that there is anything wrong with that.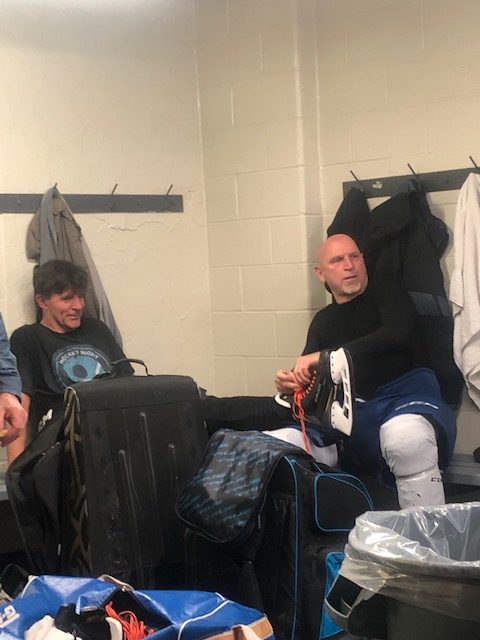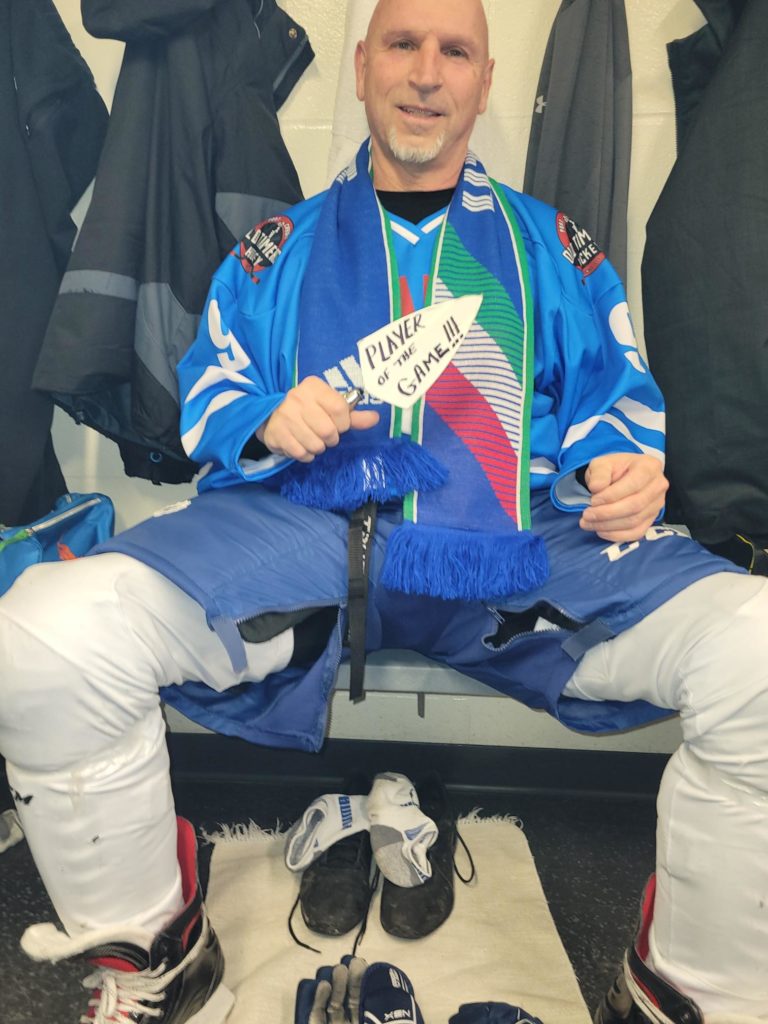 Late game between Scotland and Ireland a Celtic battle!!! Scotland score the lone 2 goals in the 1st. Ireland scores the lone goal in the 2nd making this a 2-1 Scotland lead after 2 periods. Ireland ties it up at 2's in the opening minute of the 3rd. Scotland then scores 3 unanswered goals as they take over this game in a big way. Ireland does not surrender easily and score twice making it a 5-4 game. Scotland scores two more times taking this one 7-4. Ireland got a hat trick from rookie phenol Paul Riopelle and a single from Dr. Joel May, does he score every week??? Scotland got 2 goals each from Dave Wodar, Pat McCormick and Frank Nweisser and a single from Greg Platt. Players of the Game went to Scotlands fill in goalie Mike Vassalo and for the Irish Paul Riopelle.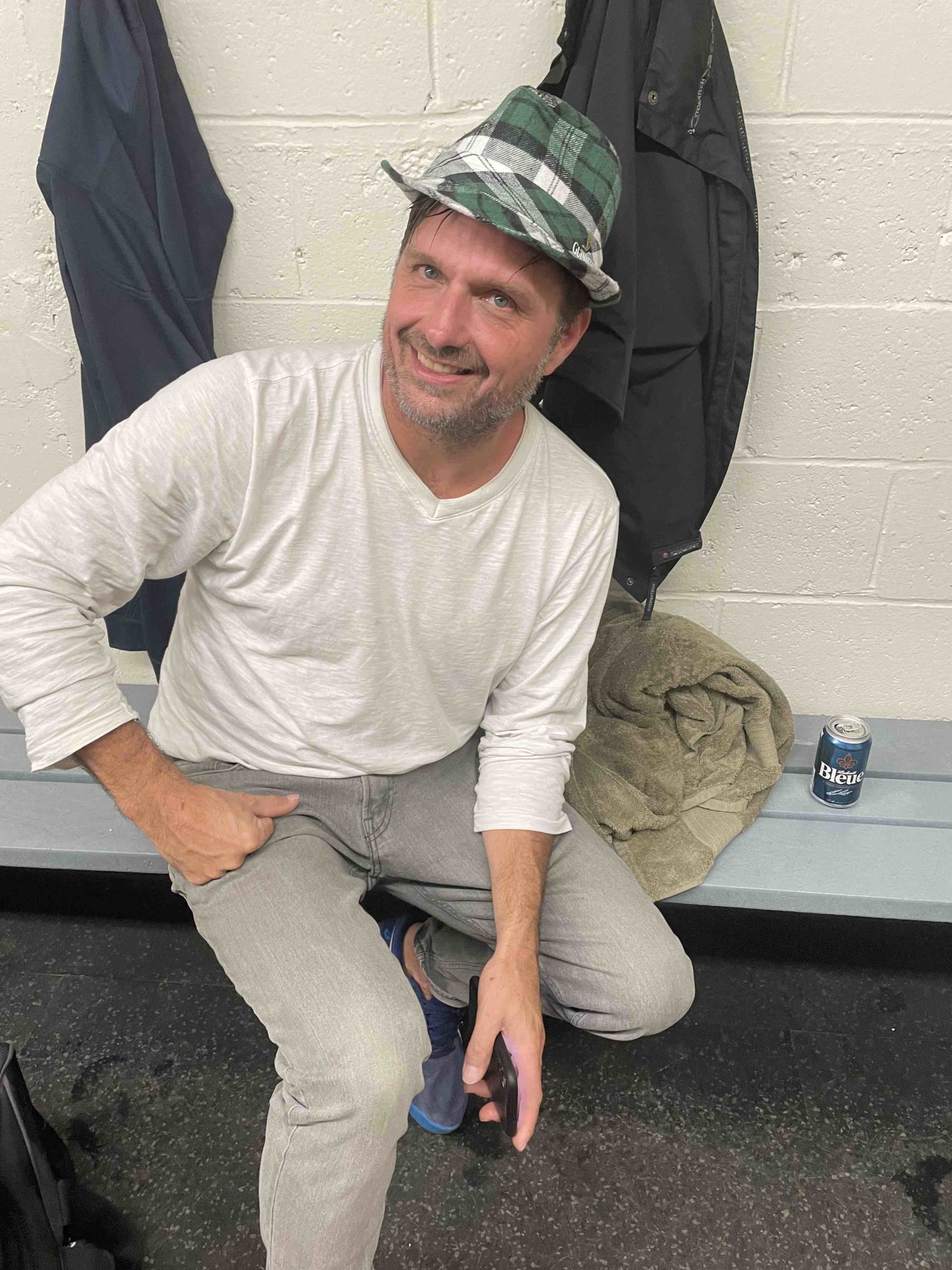 OK so this upcoming week we have 4 games. Tuesday, December 27 at Port Credit arena at 7:30 pm. Slovenia plays Portugal. At 8:45 pm Ireland vs Italy. And on Friday, December 30 our last games for 2022 at 9:15 pm Slovenia vs Scotland and at 10:30 pm Ireland vs Portugal. Italy is Off.
Wishing all our members and their families a safe, happy and prosperous Holiday season. All the very best boys, see you on the ice!!