OK the start of our final round of exhibition games went off last Friday and lots of Brenda visitors on this night post Lovers Day??????
Early game between Slovenia and Ireland was a beauty. All Irish in the 1st as they out score the Slovs 4-1. 2-1 for the Irish in the 2nd for a 6-2 lead going into the 3rd. But with 4 minutes left the Slovenians finally woke up and scored 3 times making it a 6-5 game with the clock just running out. A good one. Ireland went 1-2 on the PP and Slovenia was 0-0. Slovenia got 2 goals from Chris Deware and singles from Leo Brideau, Jason George and Robin Chantaj. Ireland got 2 goals each from Dave Woodside and Dr. Joel May and singles from Tony Deluca and Paul Riopelle. Players of the Game went to Irelands #14 David Woodside with a 4 point night and for the Slovenians my favourite Billy Dawe with a couple of helpers.
Late game between our top 2 squads Scotland and Italia. 14 minutes of penalties in this one, could it be a gold medal match preview??? 1-0 Italy after 1. Scotland scored the lone goal in the 2nd timing up this tilt at 1's after 2 periods. Scotland took the lead early in the 3rd but Italy came back with 2 goals and went up front 3-2. With just under 90 ticks on the clock and on a power play Scotland tied it up at 3's and thats how this one finished. Scotland went 2-4 on the PP and Italy was 0-1. Scotland got goals from Greg Platt, Dave Wodar and Steve Sparrow. Italy got goals from Marcello Di Luzio, Jodie Young and Jeff Boulton. Players fo the Game for Italy went to Marcello Di Luzio and for the Scots #27 Bryon Wright. OMG this pic should be treasured everywhere, only a face a mother could love.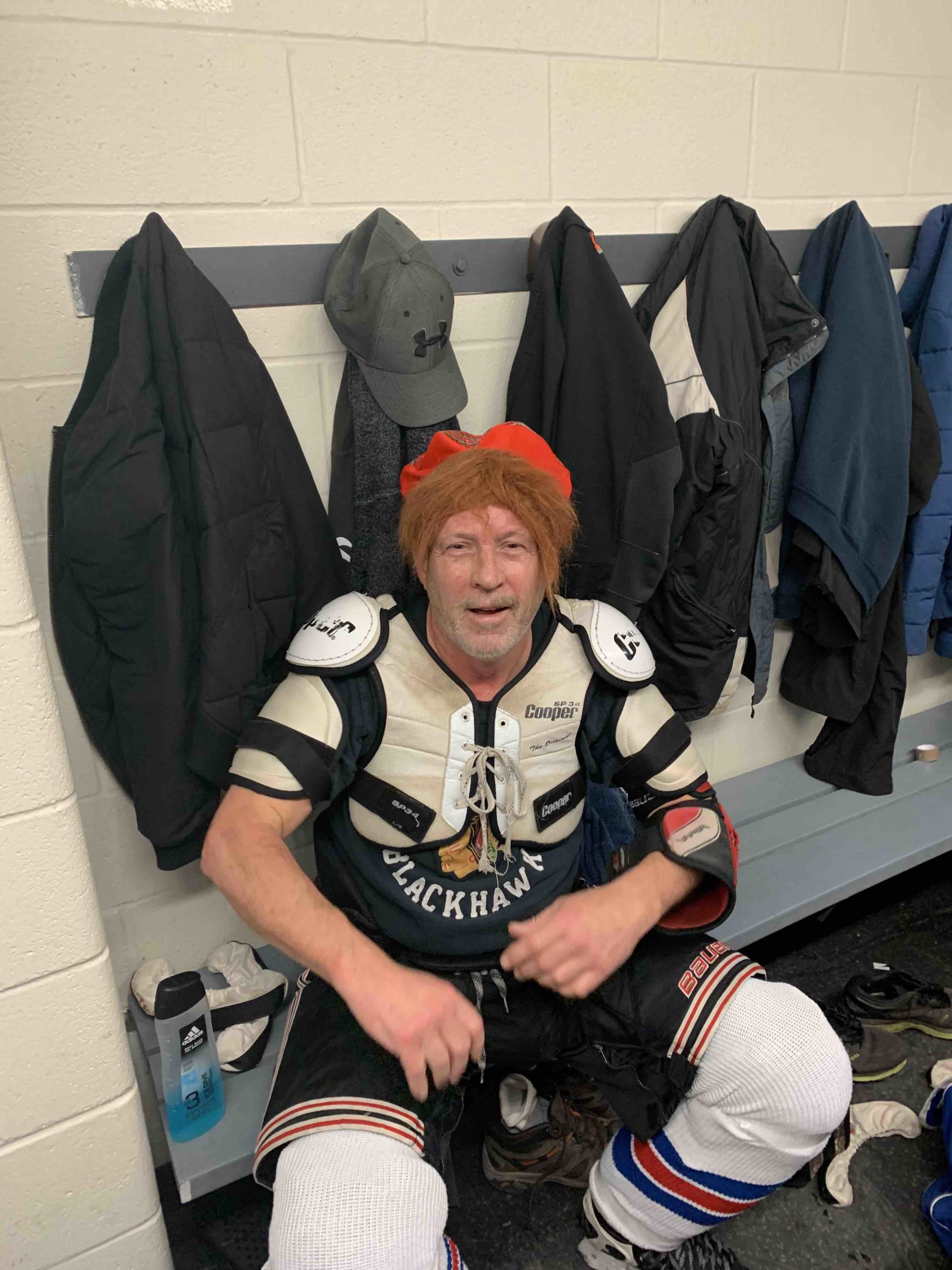 Om this week Friday, February 24 at 9:15 Italy will do battle with Ireland and at 10:30 Slovenia will skate with Portugal. Scotland gets the week off.
See you all on the ice Boys!