Ok so lots of issues with our website crashing still trying to rectify it as we speak. I did get all our stats updated to the end of round 4, Feb 10, games. Early game last week between Slovenia and Italy was not a close one. Slovenia out duelled the Italians in the 1st 3-1. 1-1 in the 2nd for a 4-2 Slovenia lead and all Black and White as Slovenia scored 4 unanswered in the final frame winning this one 8-2. Di Luzio and Maguire for the Italians. Brideau got a hat trick, Deware got 2 and singles to Peter Freeman, Mike Paciuc and Murray Russell. Italy went 0-2 on the PP and Slovenia 0-1. Players of the Game went to Slovenias Leo Brideau and for the Italians the very handsome rookie Tim Lochner.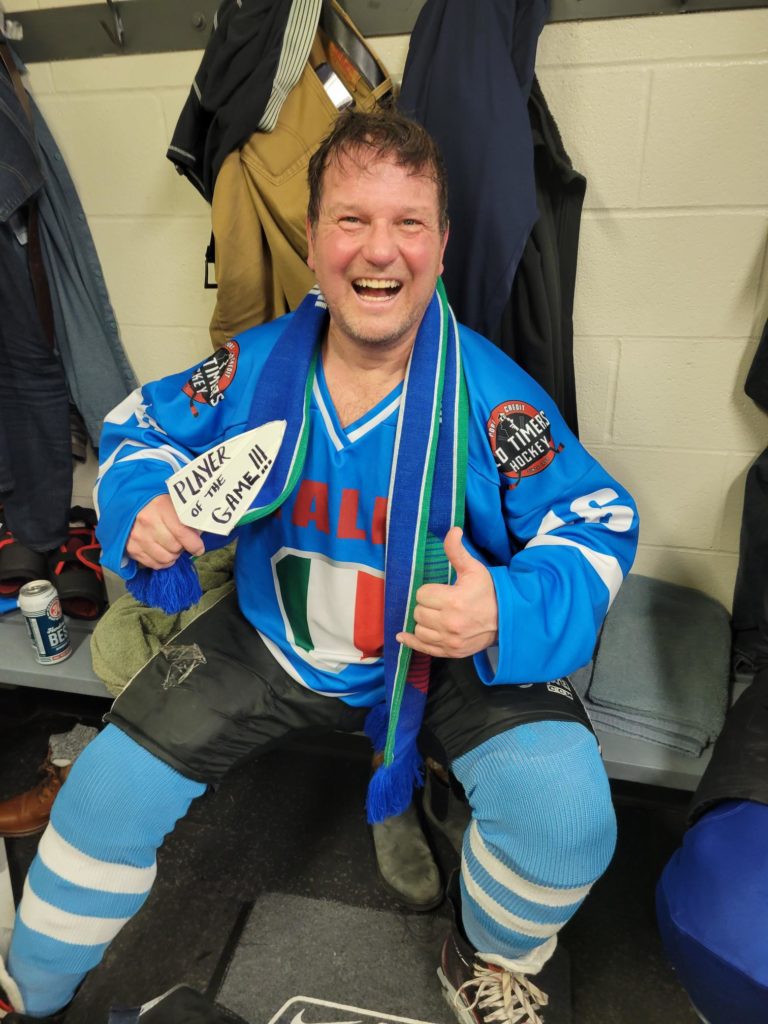 Late game between Scotland and Portugal also a good one until the 3rd period. 2-1 Scotland after 1. Portugal scored the lone goal in the 2nd timing up this one 2-2 after 2. Scotland got 4 in the the 3rd and Portugal just managed 1 for a final Scotland victory of 6-3. Scots scored shorthanded in this one. Portugal got goals from Peacock, Murray Barrett with his first in a lot of years and Flumerfelt. Scotland got a hat trick from Patty Sharp all 3 in a 4 minute span in the 3rd period. Singles from Platt, Wright and Wodar. Players of the Game went to Scotlands Patty Sharp.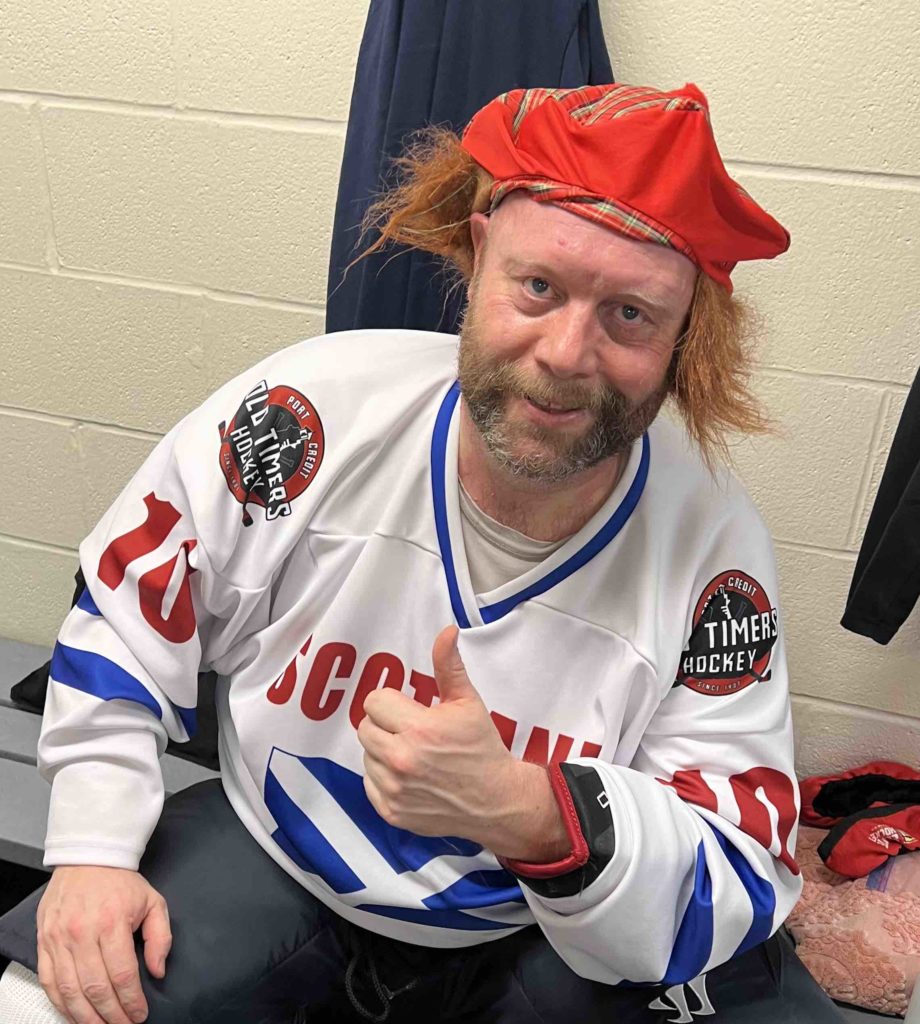 And for the Pork Chops Paul Harty with a couple of unbelievable dangles. Carlisle we have your jock strap in our room hahaha.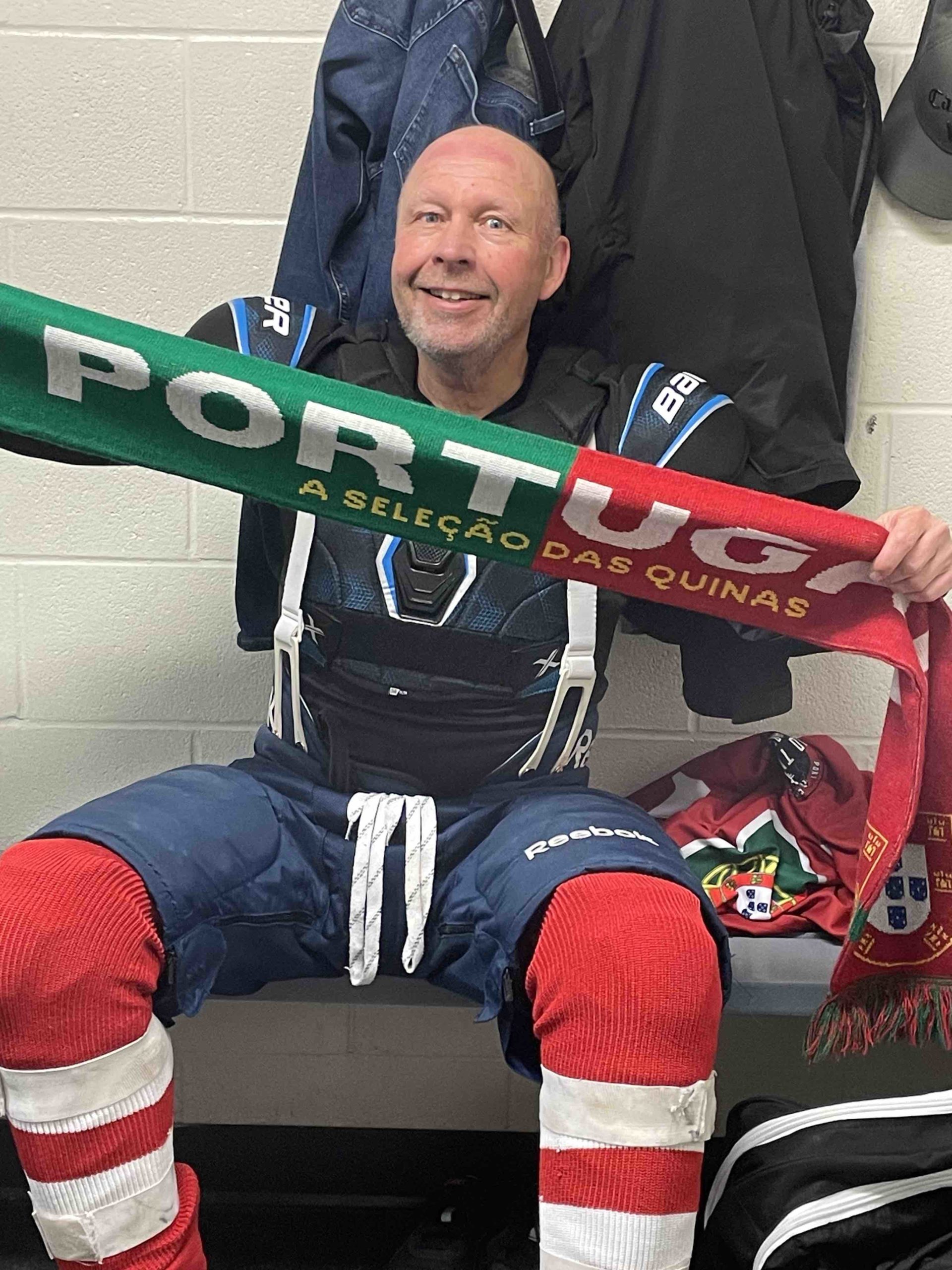 So Round 4 done and just one more set of round robin games left to play before we begin our playoffs. Scotland is 3 points away from locking the number one seed. Italy Portugal and Slovenia are separated by 1 point and Ireland is inches away from securing the 5th seed. Scotlands dynamic duo of Sharp and Platt lead the league in scoring. Slovenias rookie sensation Deware leads the goals scored category with 20 and rookie pts with 34. Sharp has 25 goals and also leads the league in penalty minutes with 14. Platt leads in helpers with 23 and game winning goals with 4. Italians have the best attendance at 84% and Scotland has the lowest at 72%. Lots more fun to be decided in the next few weeks. This weeks games goes Feb 17 at 9:15 Slovenia plays Ireland, they have beaten each other twice this season. 10:30 Italy plays Scotland s the Scots have beaten the Italians 3 times and 1 tie. Portugal gets the week off. See you all on the ice boys!! A few player of the Game pics from the last few weeks.