Week 15 Recap. Dec. 30, 22
OK I think I will call our last games of 2022 PARITY!!!!!! Early game between Slovenia and Scotland. So a lot of Holiday spirit in this one. Scotland goalie was a no show and they had to play without a goalie early. Slovenia scored 3 quick goals and then Irelands backstop McCallum showed up early for his late game and suited up and got out to fill in for Scotland and both teams then decided to continue on at 0-0. How nice is that lads!!!! The 1st then ended 1-1. Slovenia out duelled the Slovs 2-1 in the 2nd taking a 3-2 lead after 2 periods. Scotland scored the first 2 goals of the 3rd taking the lead for the first time 4-3. Slovenia scored with 2 minutes to go tieing up this match and thats how it all finished 4-4. Scotland got a hat trick and a 4 point night from sophomore Dave Wodar. A single from the very handsome Rick Cecchetto. Slovenia got a goal from the always happy Murray Russell, the tieing goal. And 3 goals and an assist from the rookie phenom Chris Deware. Chris now leads the league in scoring and has just surpassed our rookie goals record for a single season at 23. The record of 22 was long time held by Chris Wagar and Charles Leon. At this pace he will score 43 goals and that will shatter the 23 year record of 36 goals in a single season. Wow!!! Scotland went 0-1 on the PP and Slovenia was 0-0. Players of the Game went to Slovenia's Chris Deware and for the Scot's fill in goalie Scottie McCallum. Funny, the Scottish hat with the Irish jersey.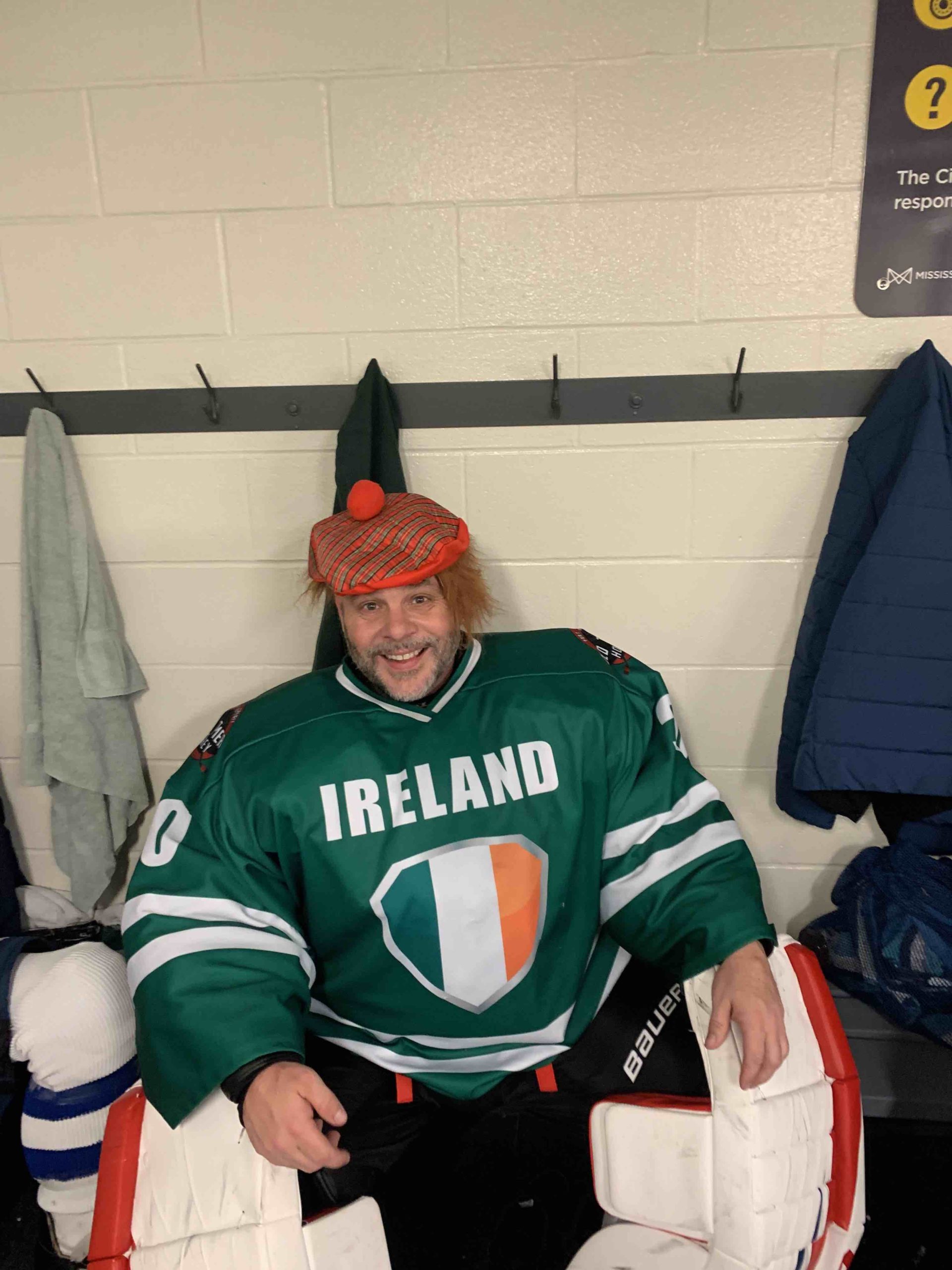 The late game between Portugal and Ireland. Will Scotty's stamina hold out with a double header??? 1-1 after the 1st period in a very tight checking affair. Deja vu in the second and these 2 titans tied at 2's after 2. Portugal takes the lead early in the 3rd. Ireland scores twice in 10 seconds taking the lead 4-3. Portugal then scores 20 seconds later tieing up this one at 4's. That was a total of 4 goals scored in one minute wtf???? Henderson and McCallum then took over this game shutting out all shooters for another final score of 4-4. Two ties in one night. Ireland went 1-1 on the PP and Portugal was 0-2. Ireland got 2 goals from Dave Vincelli and singles from Dave Woodside and Joel May. Portugal got goals from Eric Fletcher, Alan Robb, Paul Harty and Mike Rukavina. Good game. Players of the Game went to Irelands Dr. Joel May.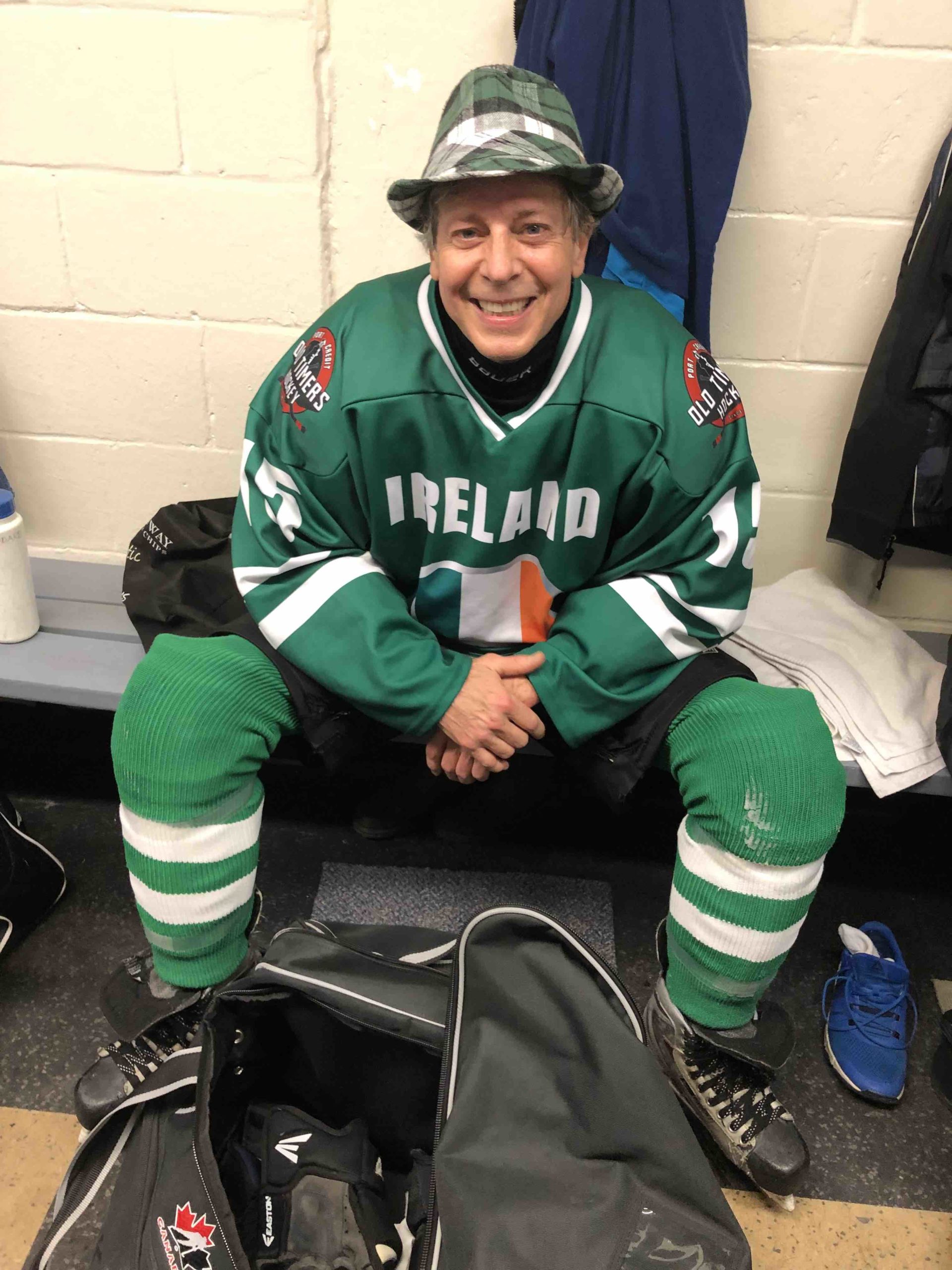 And for the Pork Chops Paul Harty.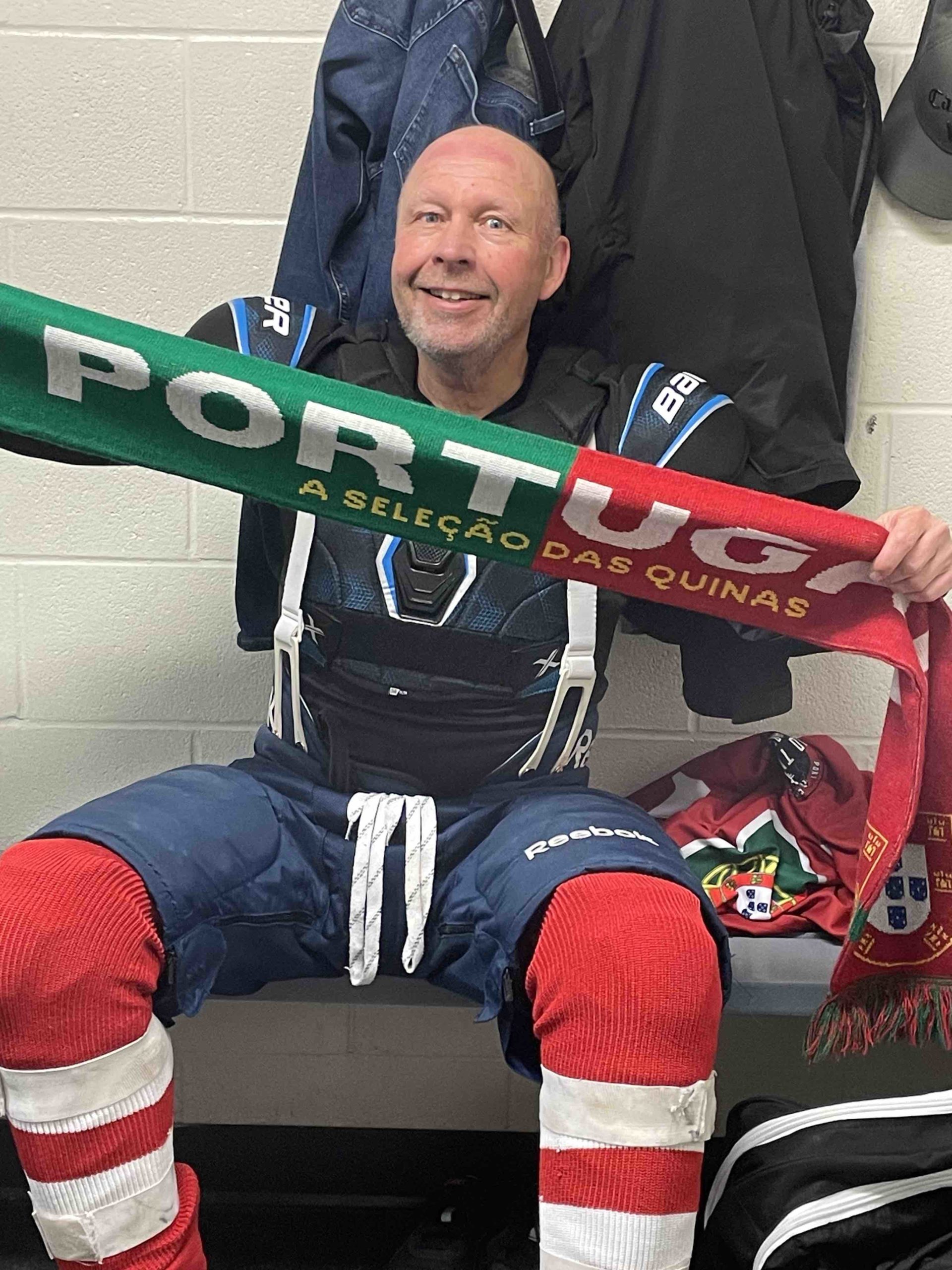 And with that we close out 2022. Next weeks games will end our 3rd round of games on Friday, January 6, 2023 (is that a funny date???) at 9:15 Scotland will do battle with Portugal and at 10:30 Slovenia will play the rested and our top team Italia. The Irish needs the week off to recover form New Years celebrations. See you all on the ice Boys!!