Week 2 in the books. Early game on Friday between the Chinook Performance Paddles Irish and the Dupal Studio Italians. The Irish with 14 skaters and the Italians with 11 skaters missing their top 2 D-Men. A goaltenders dual in this one. Irelands Leo Brideau scores the lone goal in the 1st period. Ireland made it 2 nil scoring the lone goal in the 2nd frame. Team Sponsor Brian Spence netting his 1st on the season. Italy pushed hard in the 3rd and made it a 1 goal game as rookie Chris Johnson scored on the PP with 8 minutes to go. Another Italy power play came with 5 minutes to go but ex Poland National backstop Art Senkowski stood wide and tall and shut the Italians out the rest of the way. Final score Ireland 2 Italy 1. Players of the Game went to Irelands goalie Art Senkowski. And for the Italians maybe their best looking player rookie Chris Johnson. Ahhh a face only a mother can love!!!!!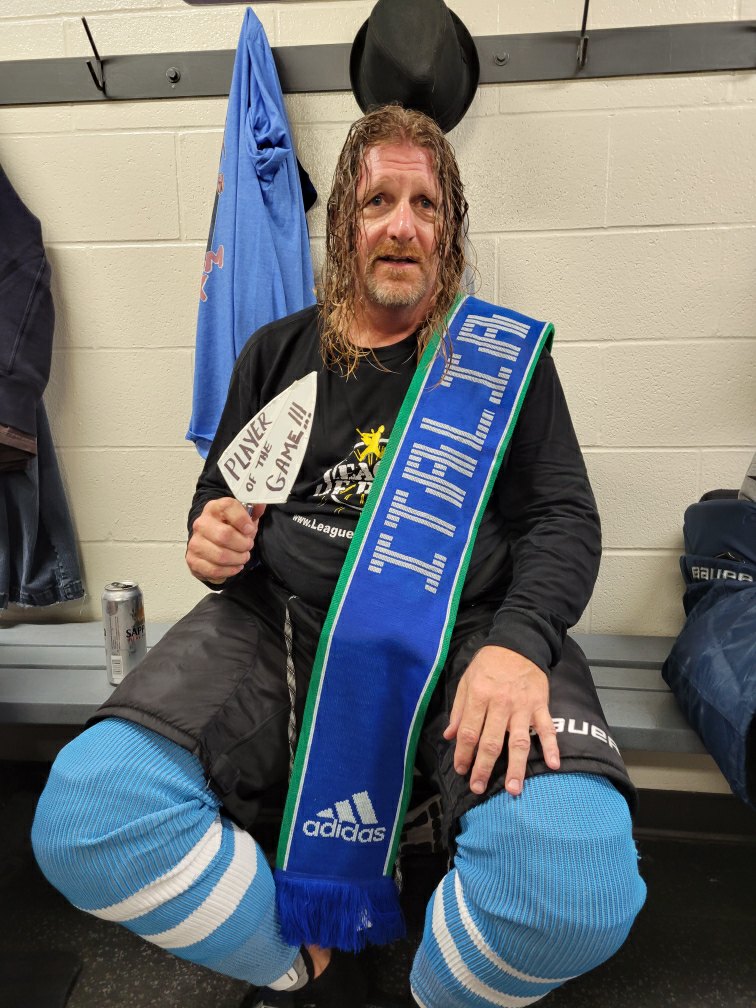 Late game David Dodic Real Estate Slovenians doing battle with the Gary Julius Portuguese. Both squads down 4 players for this one. Slovenia still dealing with their rogue sheep issues. All Slovenia in the 1st as they score 4 times. 3 more Slovenian goals in the 2nd frame. Portugal plays the final period tied at 2-2. Final score Slovenia 9 Portugal 2. Slovenia got 2 goals each from sophomore Dave Skingley, Mike Rukavina and rookie David Dodic. Singles from Ron Cormier, Dan Barrett and short handed goal from Dwayne Tygesen. Portugal got goals from rookie Jeff Boulton and veteran Rob McKean. Players of the Game went to Portugals #11 Jeff Boulton and for the Slovenians rookie #14 Ronnie Richardson. Our oldest rookie ever at a spry 69 years of age.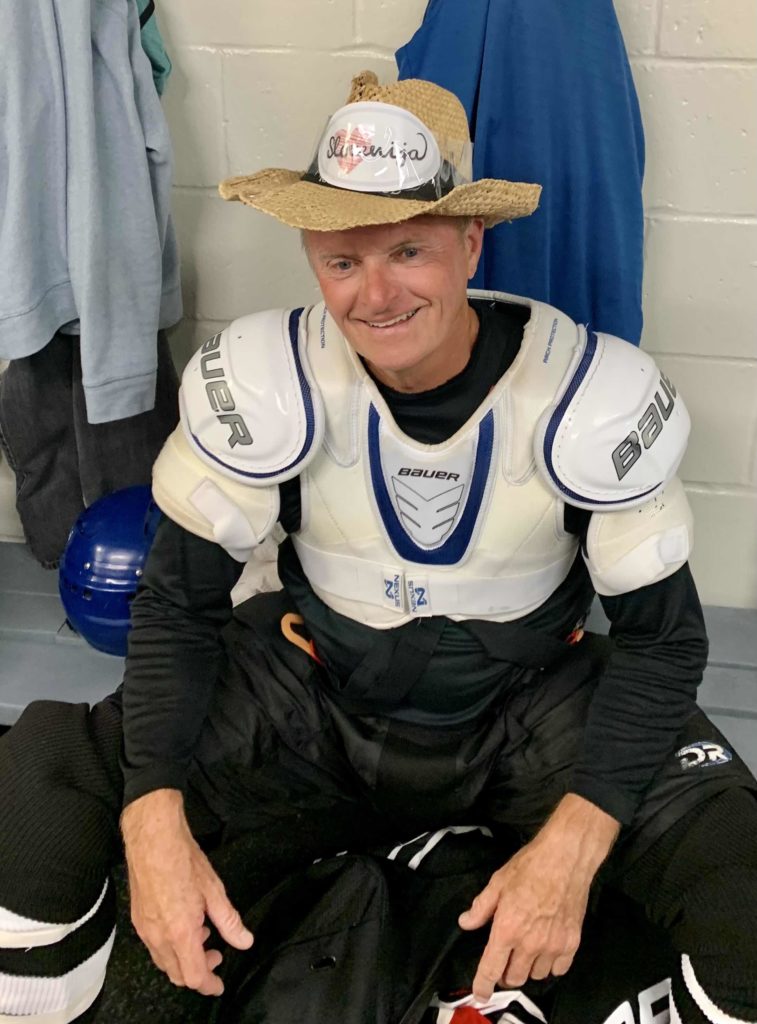 So this week will be our Gobble Gobble Thanksgiving Special. Friday, October 8 at 9:15 pm Italy will do battle with Portugal. Their may be an intermission special on laying ceramic tile or pouring custom concrete, mmm who will win??? 10:30 pm undefeated Ireland will meet their arch rivals Scotland. That one will be very exciting and am trying to do the accents very poorly, is that Irish or Scottish, I never know. Slovenia is off and will be spending the entire weekend at a sheep rehab session. Sheep have feelings too you know.
Happy Thanksgiving to all our members and their families and remember to be thankful for the important things we all have.
See you on the ice!!!